Symposium
005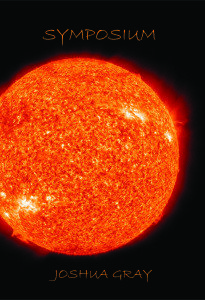 A poetic journey, *Symposium* tells the story of Gray's fight with Melanoma. His topics include hospital visits, side effects of medicine, mortality, and his skin. Ultimately, it is a story of hope and health that also focuses on Melanoma awareness.
Paperback: 80 pages
Publisher: Red Dashboard Press (April 6, 2016)
Language: English
ISBN-10: 1523765216
ISBN-13: 978-1523765218
Product Dimensions: 6 x 0.2 x 9 inches
Shipping Weight: 6.1 ounces
Name(s) to use when I sign, if different from buyer?